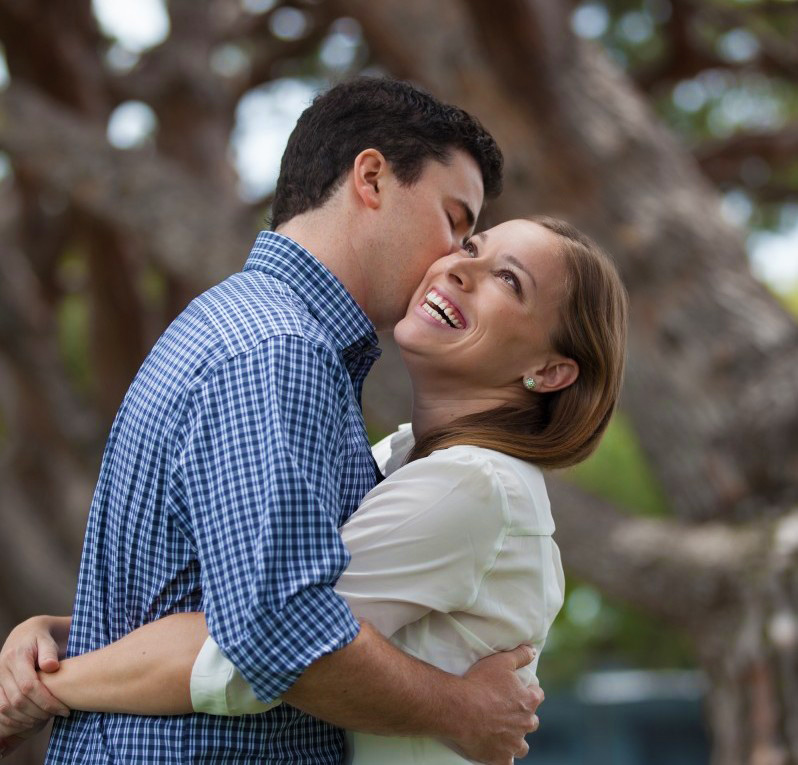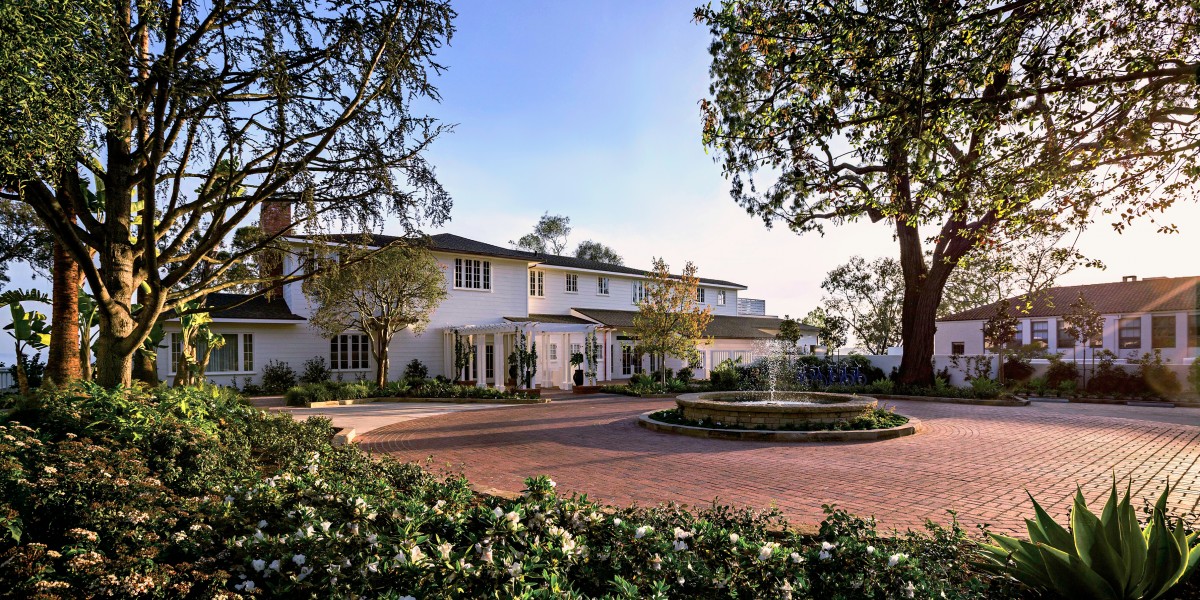 Ceremony
The ceremony will be at the Arbor Lily Pond at Belmond El Encanto.
The ceremony will begin at 5:00pm. We will provide transportation from The Fess Parker Santa Barbara Resort to El Encanto.
There will be two shuttle pick ups from Fess Parker hotel, the first at 4:20pm and the second at 4:45pm.
If you wish you drive yourself, please refer to the map below.  There will be a complimentary Valet service.  There is also a Santa Barbara taxi service and Uber that is available, we would love all of our guests to have fun at the party and get home safely.
Following the ceremony there will be a cocktail hour near the Arbor Lily Pond where we will service an assortment of appetizers and cocktails.
Reception
The reception will begin at 7:00pm in the Riviera Ballroom at El Encanto.  The party will last until midnight and the first shuttle back to Fess Parker Hotel/Downtown Santa Barbara will be leaving at 10:30pm and the second at 11:15pm.  If you need to leave the event earlier Santa Barbara has a wonderful taxi service and Uber service that you can use.

Belmond El Encanto
800 Alvarado Place, Santa Barbara, CA 93103
(805) 845-5800

Both of these events are for adults only.  Our hotel has recommended ChildTime Nanny for any child care needs you may need.  Please visit their website for more information.  http://www.childtimenanny.com/services.htm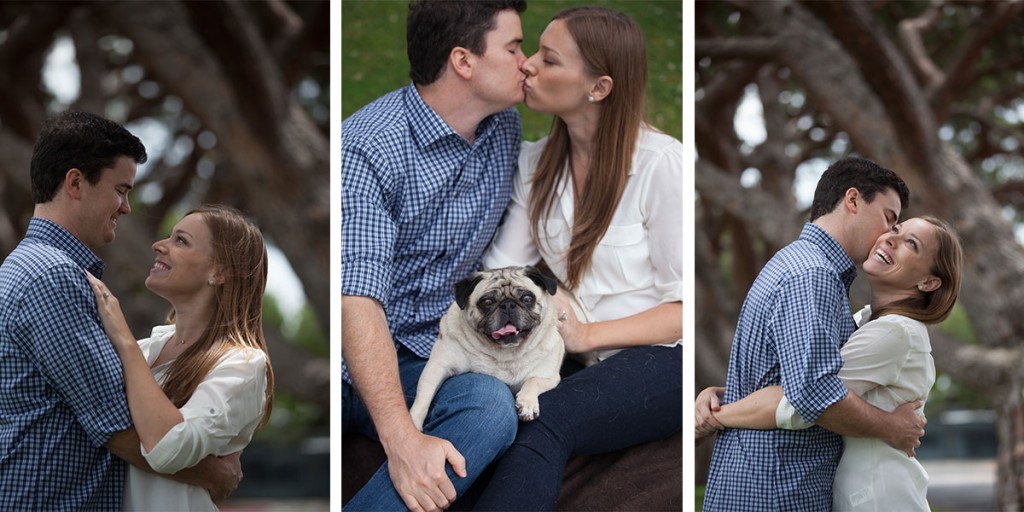 If you are coming from far away and making a vacation out of your trip – we are planning on going wine tasting in the Santa Ynez area on Thursday 6/25 in the afternoon.  We will be leaving El Encanto Hotel at 11:30am and headed to our first winery, Alma Rosa, which happens to be the place Jamie fell in love with Pinot Noir.  See our tour details below and feel free to meet us at anytime
Alma Rosa Winery (about 45 minutes from El Encanto)
181 Industrial Way, Buellton, CA 93427
Dierberg Vineyards
1280 Drum Canyon Road, Lompoc, CA 93436

Melville Vineyards (about 55 minutes from El Encanto)
5185 California 246, Lompoc, CA 93436
If we have time and want more wine…

Babcock Winery (it is right next to Melville)
5175 E Highway 246 Lompoc CA 93436
Click below to see the route on Google Maps.
We are very excited to see everyone!
Sorry our room block that was reserved for June 26, 2015- June 28, 2015 at The Fess Parker Santa Barbara is full.  There are lots of hotels and rental options very close to El Encanto and Fess Parker.  You can still take the shuttle from Fess Parker even if you are not staying at the hotel.
The Fess Parker Santa Barbara – A DoubleTree by Hilton Resor
633 E Cabrillo Blvd
Santa Barbara, CA 93103
Please mention you are with the Thorpe/Warden Wedding when making reservations.
There is also an abundance of fantastic hotels in the Downtown Santa Barbara area, that are in walking distance (short drive) to Fess Parker to catch the shuttle to El Encanto.  June is a busy month for Santa Barbara so please do not wait till the last minute to make your plans.
Santa Barbara is a beautiful California seaside city, a little less than a hundred miles from Los Angeles. From the beautiful beaches, harbor and wharf, shops and restaurants on State Street, and the many attractions in the city itself and the surrounding area including wine country, Santa Barbara is, in our opinion, the most impressive and memorable place to visit in all of Southern California, and it has plenty of competition!
Below are some links of interest about Santa Barbara:
Santa Barbara has some very picturesque tourist attractions.   Make sure that you don't miss these!
The Santa Barbara Mission (right down the street from El Encanto)
Right across the street is the Santa Barbara's Rose Garden.  It is open every day from 9:00 am to 4:15 pm.
Self Guided Tour:
Seniors (age 65 & over): $5

Adults (age 16 – 64): $6

Youth (ages 5 – 15): $1

Children (Age 4 & under): Free
It is completely free to enter, and has a great view from the clock tower.  It also is home to the Santa Barbara Sunken Gardens, a beautiful manicured garden lawn in the heart of downtown Santa Barbara.
Open to the Public…
Week day hours:
8 a.m. to 5 p.m.
Weekend hours:
10 a.m. to 4:30 p.m.
Open all U.S. holidays except Christmas Day.  While admission is FREE, a donation is suggested to help with conservation projects.
The Santa Barbara Botanic Garden
This is a great place to visit if you want to stroll around and enjoy nature.  The Garden is open 9:00 am to 6:00 pm everyday.
$8.00 Adults
$6.00 Seniors (60 years)
$6.00 Children 13 – 17, college students and active military with ID
$4.00 Children 2 – 12 years
Santa Barbara Museum of Art

The SB Museum of Art has a wonderful collection of art and is located right on State Street.
State Street is really the heart of Santa Barbara.  It is the main street for shops, restaurants, nightclubs, and everything!
We highly recommend strolling up and down State Street, and browsing through the shops.
You can reach State Street on foot from Fess Parker or drive and park.  There are many parking garages all clearly marked along State Street, or if you prefer, you can drive a few blocks to the east or west and find parking along the street.  Make sure to note how long you are allowed to park there, because there are usually time limits (except on Sundays).
You can also walk up State Street from Sterns Wharf, or down from the Courthouse.